Here's An Eye-Opening Explanation Of Why You Should Drink Burdock Root Tea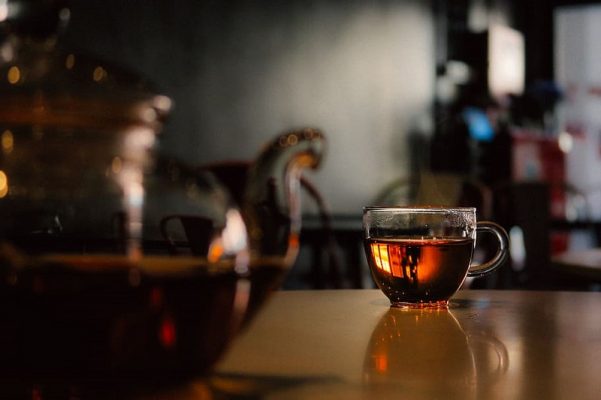 1. Improves Immune Health
The significant antioxidants in burdock root tea eliminate toxins in the body. These antioxidants have been linked to helping to protect the immune system and preventing infections and chronic illnesses.
2. Purify the Blood
Traditionally, burdock root tea was used for its diuretic and diaphoretic effects, meaning that it caused urination and sweating, which are both ways to expel excess toxins, salts and water from the body. This process also helps to purify the blood, thereby relieving stress on the lymphatic system, liver and kidneys.
3. Balances Hormones
According to sources, burdock root tea can help the liver metabolize certain hormones, like estrogen, which brings balance the body's hormonal levels.
4. Improves Heart Health
Burdock root tea contains high levels of potassium, which is excellent for the heart. Potassium lowers blood pressure, regulates the fluid balance in the body, and acts as a vasodilator, which helps to prevent atherosclerosis, heart attacks and strokes.
5. Treats Digestive Issues
According to reports, burdock root tea stimulate bile production and digestive juices in the gut, which helps the liver more rapidly process toxins and flush them from the system.
Don't miss out on the health benefits of our 100% Organic Alkaline Burdock Root Tea.  To purchase click photo below:
6. Hair Health
Burdock root tea contains phytosterols and essential oils, which can prevent hair loss and improve the health of the scalp and follicles, eliminating dandruff.
7. Helps Prevent Cancer
The phenolic, quercetin and luteolin substances found in burdock root tea make it a great anti-cancer drink. These antioxidants have anti-mutagenic properties that rid the body of toxins, which causes oxidative stress. These toxins are mainly responsible for dead cells, cellular mutation and cancer.
8. Fights Diabetes
Burdock root tea contains significant levels of insulin that can help lower overall blood cholesterol by eliminating it from the body, therefore protecting the cardiovascular system and treating diabetes.
9. Cleanses the Liver
Clearing toxins from the blood is one of the main purposes of the liver, and the compounds in burdock root tea have been directly linked to improving this function. The ingredients in this tea help the liver more rapidly process toxins and flush them from the system, according to sources.
10. Improves Skin Health
Skin issues are primarily caused by high toxicity in the blood or constipation. Traditionally, burdock root tea was prescribed for the treatment of skin conditions, as it is known a powerful herb that cleanses the blood and rid constipation in a fast and efficient way. This tea ultimately leaves clear and healthier skin.
11. Lowers Blood Pressure
Burdock root tea is excellent for those that want to lower their blood pressure. This tea's high concentration of potassium, a vasodilator, helps to relieve tension within the cardiovascular system by relaxing the blood vessels and arteries, thereby helping to lower the blood pressure.
Sources:
http://www.worldscientific.com/doi/abs/10.1142/s0192415x96000177
https://link.springer.com/article/10.1007/BF02256533
http://onlinelibrary.wiley.com/doi/10.1111/1756-185X.12477/full
http://www.sciencedirect.com/science/article/pii/S0024320503011457
https://link.springer.com/article/10.1007/s10787-010-0062-4
http://webbut.unitbv.ro/BU2013/Series%20II/BULETIN%20II/17_Ionescu.pdf