6 Amazing Health Benefits Of Damiana Leaf Tea That Must Be Told To The Masses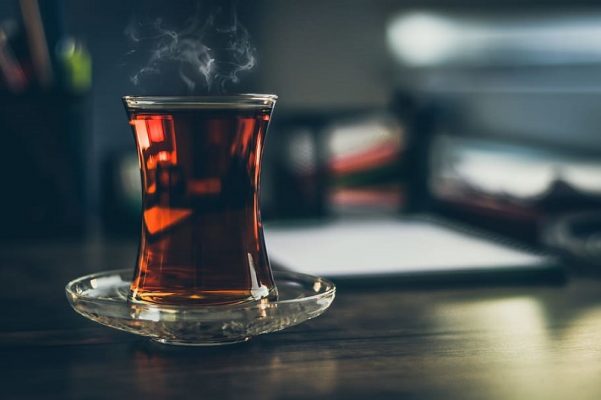 1. An Aphrodisiac
Researchers concluded that drinking Damiana tea is a possible alternative for sexual dysfunction treatment. A study published in 2009 demonstrated that Damiana tea increased sexual behavior significantly. Subjects given Damiana tea were able to achieve more than one ejaculation and took less time in between repeat sexual activity.
2. Treats Stress and Anxiety Issues
Damiana tea is popular in some parts of the world as an herbal remedy for stress and other nervous disorders. There are compounds present in damiana tea that has been proven to produce a calming effect on the body's nervous system.
3. Helps Weight Loss
According to studies, damiana tea can help people that need to shed a few pounds. The tea is known to work as a mild laxative by loosening the stools and cleansing the system.
Don't miss out on the health benefits of our 100% Organic Alkaline Damiana Leaf Tea. To purchase click photo below: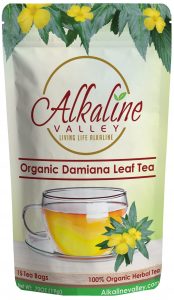 4. Treats Stomach Ulcers
A study published in 2012 showed that the arbutin content in damiana tea is great to combat two types of ulcers. The scientists concluded that Damiana tea possessed anti-ulcer activity which they attributed to the antioxidant effects of arbutin.
5. Treats Urinary Issues and Bladder Infections
According to reports, damiana tea has been historically and traditionally used in South America to treat bladder infections and treat urinary problems.
6. Boosts Digestive Health
Drinking damiana tea can naturally improve the digestive system. The tea is traditionally known to breakdown fats and sugars in the digestive system while improving the way you absorb vital nutrients. Damiana tea is also known to help keep the digestive tract clean from toxins which can prevent people from becoming sick.