Drinking Burdock Tea Is A Near Perfect Response To Eliminating Acne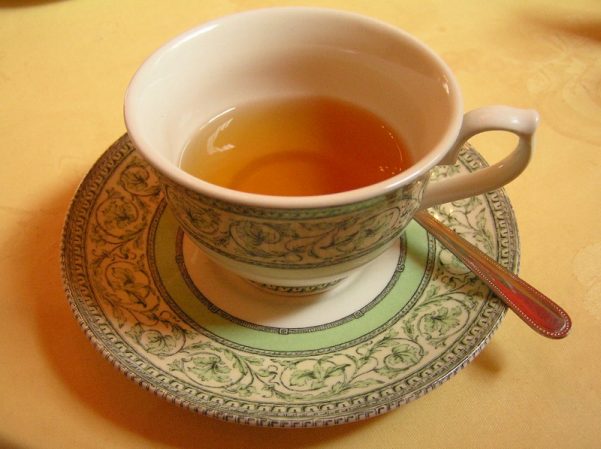 Burdock, also known as lappa, is one of the most popular detoxifying herbs used in the world. Burdock is traditionally used as a blood purifier, where the alkaline herb cleans the body of bile and rids toxins that can cause chronic skin conditions. Burdock also has a great reputation as a remedy for eliminating acne, boils abscesses.
Burdock has a long history in removing congestion in respiratory, lymphatic, circulatory, and urinary systems. Historically, many people that practice herbal medicine have used burdock root in treating skin conditions, such as psoriasis, eczema, skin infections and acne.
"The herb burdock is effective in treating acne and is the most important herb for treating all forms of chronic skin problems," according to the website Health911.com. A 1967 German study reported in the book "Encyclopedia of Herbal Medicine" found that burdock root contains polyacetylenes, an element qualities that help fight acne-causing agents that infect the skin. According to sources, burdock acts as a diuretic, aiding in eliminating impurities through the digestive system, rather than the skin where toxins can cause infections.
The website HerbalLegacy.com adds, "The beneficial effects of this herb include increasing circulation to the skin, helping to detoxify the epidermal tissues."
Don't miss out on the health benefits of our 100% Organic Alkaline Burdock Root Tea.  To purchase click photo below: