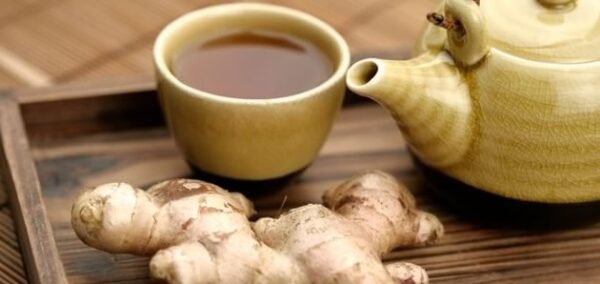 Ginger tea is traditionally used to treat people with several health conditions. The tea is known for having the ability to fight muscle pain, nausea, and to help settle the stomach of a person who's feeling sick or suffering from menstrual cramps.
Drinking ginger tea after a hard workout may help to relieve exercise-related muscle soreness. According to a study published in "The Journal of Pain" in 2010, the alkaline spice has anti-inflammatory properties and can help people recover from muscle soreness after exercise. In the experiment, participants were given either raw ginger, heated ginger tea or a placebo after inducing muscle pain from doing monitored weight-training exercises. Scientists documented their pain intensity over the next three days and found that subjects who took raw or heated ginger tea experienced significantly less pain than the people who took the placebo.
Women who suffer from heavy menstrual cramps may want to drink ginger tea for relief. In a study published in "BMC Complementary and Alternative Medicine" in 2012, scientists trailed 120 students who suffered with dysmenorrhea, painful cramping in the abdomen or back during menstruation. The participants pain level was documented after they were given either ginger or a placebo three times per day. In result, the pain did not last as long for the ginger group, compared to those who took a placebo. The ginger group also reported experiencing less pain during their period.