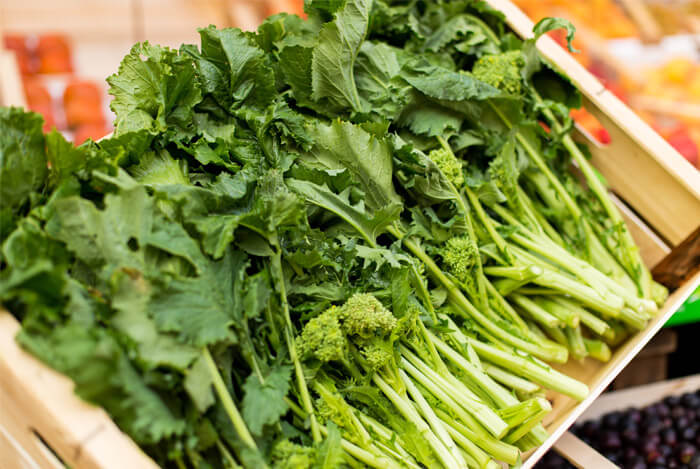 Turnip greens are dark-green leafy that grow on top of the turnip plant. The greens indeed hold more nutrition profile than the turnip tuber itself with respect to minerals, and health benefiting anti-oxidants. According to research, turnip greens has some cancer fighting properties.
The green alkaline vegetable prevents cancer because it contains detoxifying, antioxidant and anti-inflammatory properties. All three play are a major part in the fight against bladder, breast, colon, lung, prostate, and ovarian cancers.
Studies show that inducing detoxification in the body is a way to prevent all disease and especially cancer. The antioxidants properties in turnip greens defend against the risk of toxin-related damage; which can ultimately turn cells cancerous.
Turnip greens contain phytonutrients, detoxification enzymes that flow through the body. These green veggies has a great supply of detoxification enzymes to combat the chemical pollutants in our environment and food supply.
Turnip greens contain hallmark nutrients that are good for anti-inflammatory activity. The vegetable is a direct regulator of the inflammatory response and for creating a building block for the body's most used families of anti-inflammatory molecules.
Inflammation is a major factor in tumor development. High inflammatory levels increase cancer risk and low inflammatory in the body reduces cancer risk.