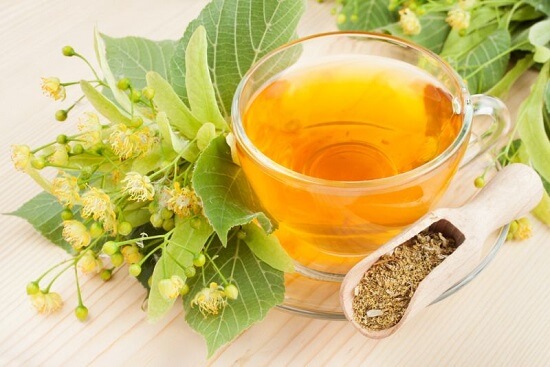 Tila herb contains a very high amount of antioxidants and minerals that help blood pressure and the respiratory systems.
One of the active ingredients in tila is called farnesol. Farnesol is a diuretic that can relax the cardiovascular system and lower blood pressure, according to studies.
When consuming tila tea, farnesol acts by dilating the blood vessels, allowing blood to flow easier, which is great for people with hypertension or high blood pressure. Combining tila tea with other alkaline teas can possibly be an effective alternative to treat high blood pressure.
Being that it is winter, this may be a great time to mention tila tea, because it has also been found to be great for the upper respiratory tract, helping to treat colds and the flu.  Again, the herbal plant has a high antioxidant content and it is a diuretic, meaning that it promotes the body to sweat. According to sources, this is a great natural way to fight a cold or fever and release toxins from your body. These antioxidant properties in tila are also known to help rid the body of mucus associated with bronchitis, asthma, emphysema, chronic obstructive pulmonary disease.