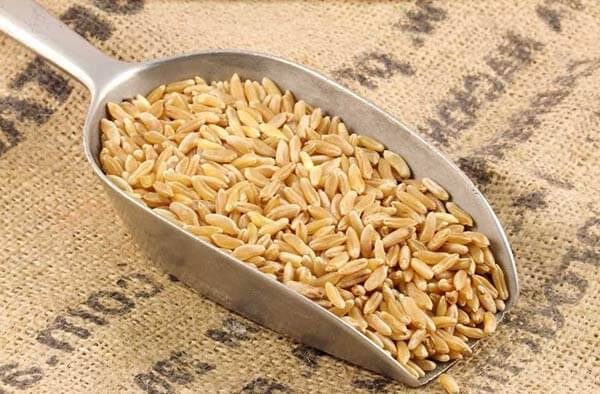 Researchers at the University of Florence, working alongside the Careggi University Hospital of Florence, concluded that Kamut could actually have a positive impact on blood insulin and glucose levels.
The report was published in the February 2016 issue of The European Journal of Nutrition, where a range of products pasta, bread and crackers were given to 21 participants with type 2 diabetes. The subjects received both, products made from modern organic wheat and another from organic ancient Kamut.
The volunteers were told to eat the Kamut and modern wheat, but in two different time periods for eight weeks with a 'washout period' of eight weeks in between. They were also told not to change their dietary or lifestyle habits. The participants and doctors were kept out of the loop about which products were eaten during each time period.
The blood of the participants were analyzed at the beginning and end of the study. The results showed that consumption of products made from Kamut helped to improve key markers in the blood, such as total cholesterol (-3.7%), LDL-cholesterol (-3.4%), glucose (-9.1%) and insulin (-16.3%). The researchers found no significant effect after the consumption of the modern wheat diet, according to the report.
The study also found that the subjects had better antioxidant status after consuming Kamut products compared to a decrease in their antioxidant position after eating the modern wheat.
In result, researchers concluded that: "A replacement diet with ancient khorasan (kamut) wheat consumption provided additive protection in reducing total and LDL cholesterol, insulin, blood glucose, reactive oxygen species production, and some inflammatory risk factors, which are all key factors warranting of control in secondary prevention of T2DM [type 2 diabetes mellitus] compared to a diet with products made with modern wheat."
Sources:
http://link.springer.com/article/10.1007/s00394-016-1168-2/fulltext.html