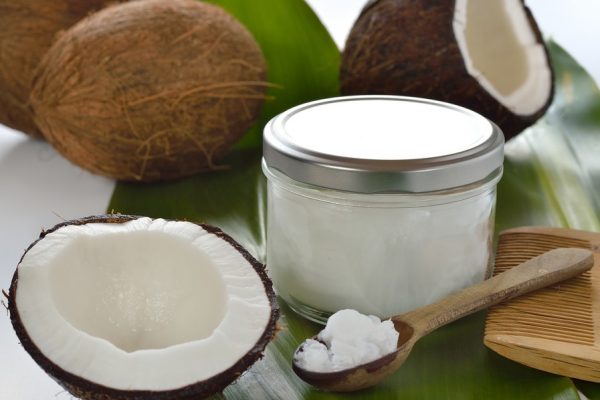 Extra virgin raw coconut oil is great for weight loss. According to studies, consuming just a spoonful of the oil a day can help burn fat from the body, ultimately leading to weight loss.
A study was conducted on women with abdominal obesity and the effects of consuming coconut oil. The participants consisted of 40 women, 20 to 40 years old, all with waist circumference greater than 34.6 inches. They were broken into two groups where they consumed either 30 mL of coconut oil or 30 mL of soybean oil daily for 12 weeks. At the end of the study, only the coconut oil group had a reduction in waist size. Researchers demonstrated that the women had a reduction in abdominal obesity while taking coconut oil.
In another study, scientists observed whether consuming medium and long chain triglycerides (MLCT) could decrease accumulation of body fat in healthy people. Coconut oil is about 2/3 medium-chain medium-chain triglycerides or MCTs. In the 12 weeks experiment, the participants were broken into two groups, where the one group were given 1.7 g MCTs. The other group were given the same amount of long-chain triacylglycerols (LCTs). At the end of the 12 weeks, the subjects experienced significant decreases of body weight in the MCT group. The researchers concluded that the daily consumption of MCTs could could cause a reduction in body weight as well as rid body fat.
Sources:
http://www.ncbi.nlm.nih.gov/pubmed/19437058
http://www.ncbi.nlm.nih.gov/pubmed/12810404