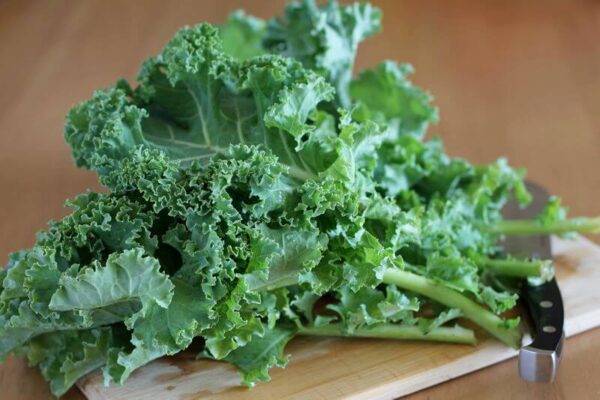 Kale is an alkaline leaf vegetable that comes in many different varieties. They have green or greenish-purple leaves and one variety is even known as dinosaur kale because of its crinkly, dark green-to-violet-colored leaves. Kale is very popular across the world, and for good reasons, the health benefits are amazing.
The alkaline greens have been labeled a "go-to" food for iron and calcium. Kale also has very high antioxidant activity and free radical scavenging abilities(cleaning body of cancer causing toxins). The greens have a powerful phytonutrient called indole-3-carbinol, which slows down the growth of cancer cells and assists in DNA cell repair. Kale also has sulforaphane content in it, that protects against prostate, colon and bladder cancers.
In one study, among all the foods involved in the experiment, the researcher showed that kale had the greatest protective effect against bladder cancer, the sixth leading diagnosed cancer in the U.S.
In the study, published by the National Center for Biotechnology Information (NCBI), and conducted by the Institute of Preventive Medicine, 130 newly diagnosed bladder cancer patients were given a set diet that involved the consumption of kale. It was concluded that a protective effect against bladder cancer was found for the subjects who had dietary intake of kale. In contrast, they found that consuming foods like liver, eggs, pork and pickled vegetables led to the development of bladder cancer.