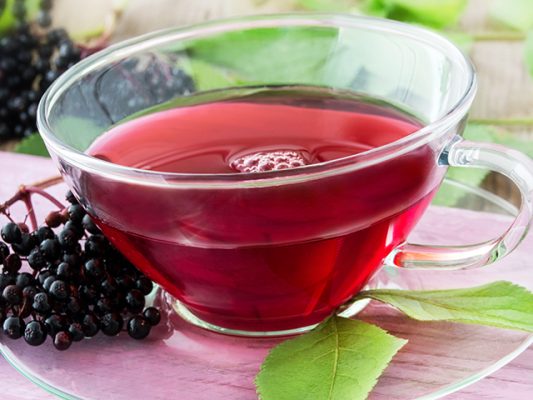 An alkaline herbal tea is getting popular this cold and flu season.
Many parents believe elderberry tea can help their families avoid symptoms of sickness this year.
The Brennan family in Glen Rock, New Jersey says,
"So we give the kids, and we take it ourselves, elderberry every morning right after breakfast," Kevin Brennan told CBS News.
Several medical studies suggest that elderberry tea can reduce swelling in the mucus membranes to help lessen congestion. The Brennans' pediatrician, Dr. Lawrence Rosen, explains, "Elderberry contains chemicals which are flavonoids which are anti-inflammatory agents."
One study showed that elderberry contain sambucus, a compound that could shorten the time of flu after a person gets sick by about 3 days.
Currently, more research is being conducted to learn more information about elderberry but many people have reported that this useful herbal tea is useful for bronchitis, catarrh, coughs, sore throats, fevers, influenza, neuralgia, rheumatism, sciatica, skin disorders, and even hay fever.
Kevin Brennan says, for his family, the natural alternative of elderberry tea seems to be working. "The duration and the severity of how they get sick is much less and they get healthy quicker," he said.