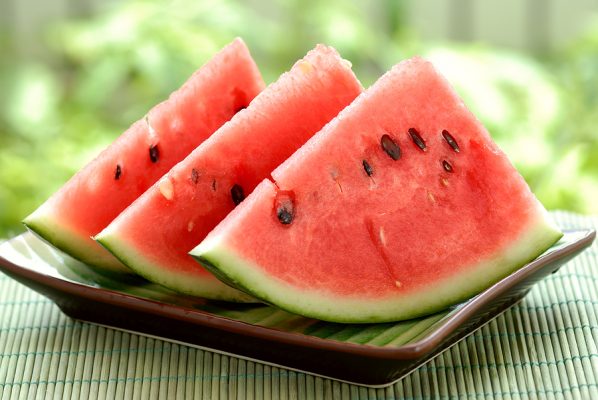 According to research, eating watermelon reduces high blood pressure in overweight people and may lesser the risk of a heart attack.
Researchers found that the alkaline fruit lowers blood pressure in people who are overweight, even when they live cold condition.
More people die of heart attacks in cold conditions than in warm weather. The reason for this is because the body's heart has to work harder to keep warm in the cold weather, which causes stress and a blood pressure increase, according to sources.
A study published in the American Journal of Hypertension, showed that eating watermelon can reduce the risk of heart problems in any conditions.
Professor Arturo Figueroa, from Florida State University, said: 'The pressure on the aorta and on the heart decreased after consuming watermelon extract.'
Researchers tested 13 obese middle-aged men and women, who all have high blood pressure for a three month period.
The subjects' hands were put into cold water to simulate cold weather conditions, while scientists took their blood pressure. Then, half of the people took watermelon extracts – four grams of amino acid L-citrulline and two grams of L-arginine every day. The other half were given a placebo. Then the participants switched roles after six weeks. The scientists concluded that the watermelon lowered blood pressure and reduced cardiac stress, even in cold conditions.
'That means less overload to the heart, so the heart is going to work easily during a stressful situation such as cold exposure,' said Professor Figueroa.