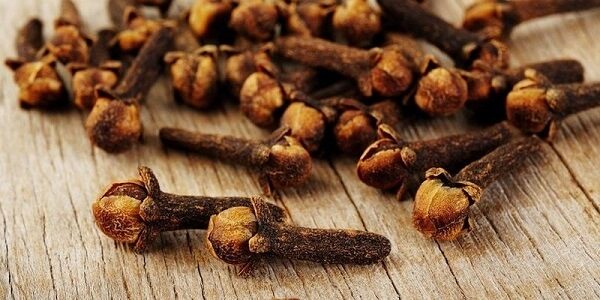 Cloves
Using clove powder to make a paste is good for toothaches. Clove contains eugenol, which is a powerful anesthetic and antiseptic. Dentists often apply eugenol to the gums to kill infections and relieve the pain of dental surgery such as tooth extractions, fillings, and root canals.
Applying clove oil to the tooth may also work.
A Kuwait University study found that clove oil (which is 85-90% eugenol) worked just as well as the anesthetic benzocaine at numbing the pain of toothaches.
Add a few drops of clove oil to a cotton ball and apply to the sore tooth a few times daily for best results.