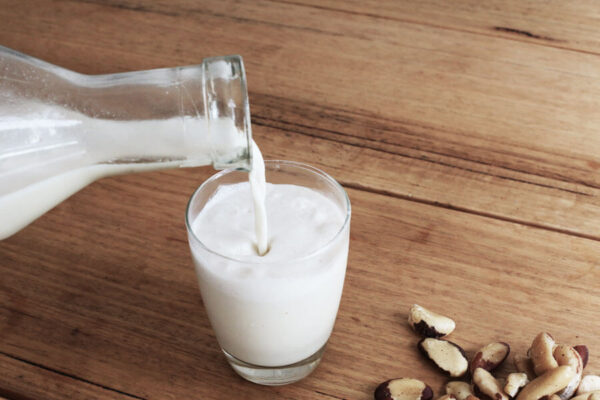 Brazil Nut Milk
Brazil nut milk has a rich and creamy taste and is made from the Brazil nut, which is native to South America.
Some of the most impressive health benefits of Brazil nuts are their ability to balance hormone function, improve the immune system, lower risk of cancer, boost male fertility, reduce the signs of aging, improve the digestive process, boost heart health, help with weight loss, aid in skin health, and help stimulate growth and repair.
Brazil nuts have the richest source of selenium (about 2,500 times more than any other nut). According to sources, just two raw to five Brazil nuts accounts for the daily requirement of selenium for humans. That being said, you may want to limit your intake of Brazil nut milk to maintain a proper selenium balance in your body.